If you are a resident of the Hiya Flats, this information will come in handy. Housing Development Corporation responsible for the maintenance of the Hiya Project has opened an exclusive hotline for the residents to file complaints regarding any issues at the flat.  
Residents simply need to SMS their details as follows to the hotline number: 7253535.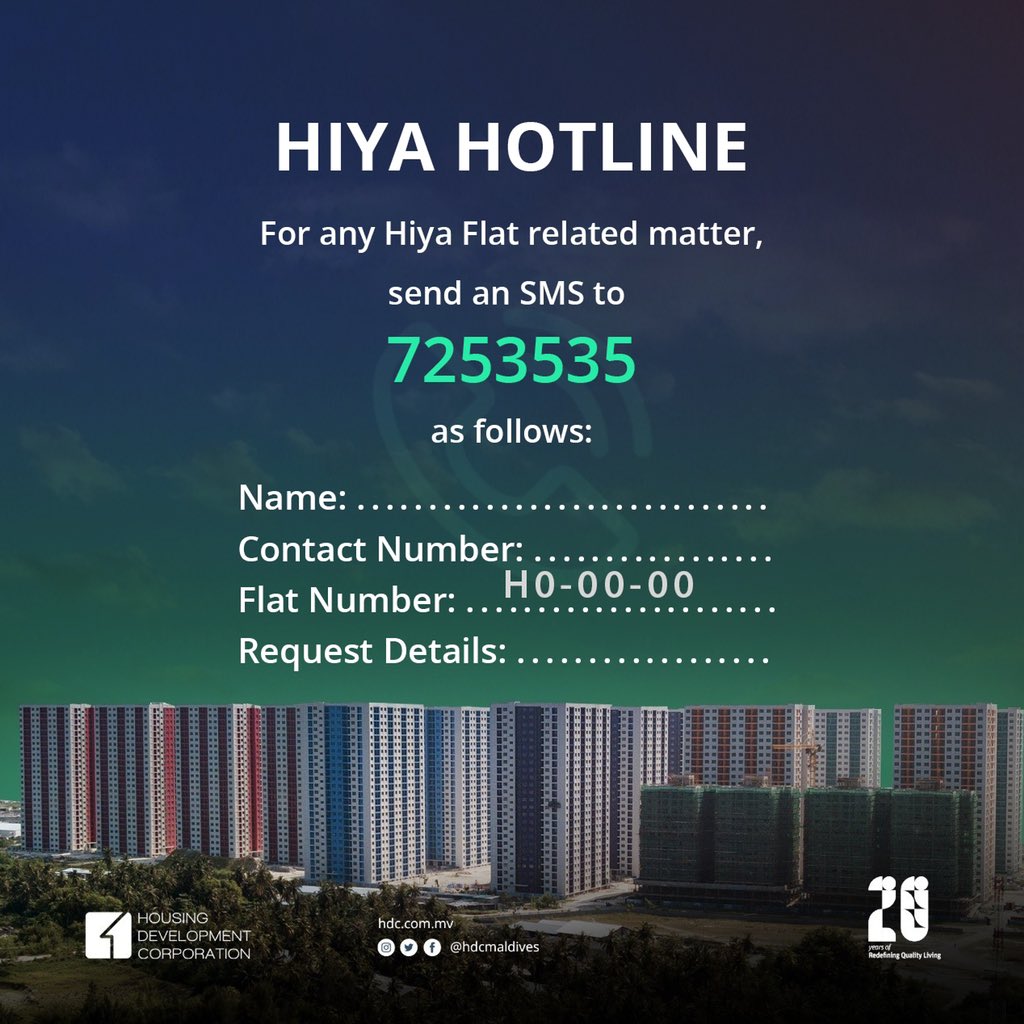 In addition to lodging complaints, HDC will also be clarifies doubts, providing assistance and information via the hotline to enquires.